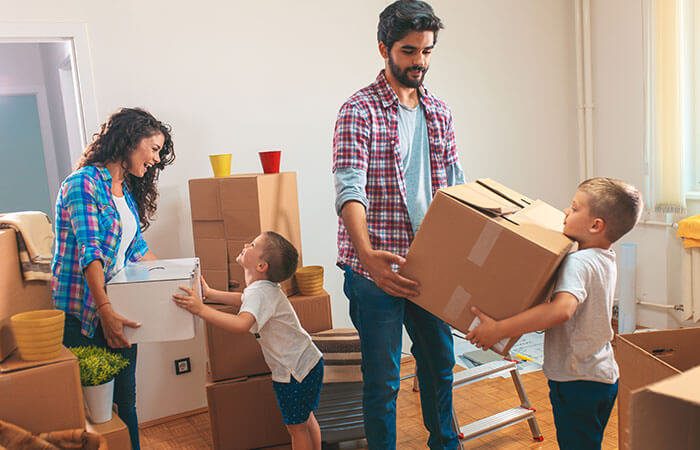 Our Mission
Stand By Home Inspections offers a variety of quality services that will make you Stand By Your Investment! Buying a home is a major investment but most importantly it is a lasting Family decision. As a professional home inspector, my first priority is to the house, every house has a story and it is my job to tell it. In doing so I am providing a service to my valued customer to make the decision with confidence!

Why Stand By is Right for You
Stand By Home Inspections not only takes the time to do a thorough inspection that exceeded the minimum requirements of TREC but we take the time to educate homeowners on how to properly maintain a home to keep that valuable equity. We encourage homeowners to ask questions so we can better serve them, and you can bet we will be there after for any future questions you may have. We want you to Stand By Your Investment!
Stand By is a one stop shop for residential inspections in Houston, Tx and surrounding areas. Serving the areas of Cypress, Hockley, Waller, Prairie View, Hempstead, Montgomery, Conroe, The Woodlands, Spring, Pinehurst, Willis, Huntsville.
Our Services
Buying / Listing
Buying / Listing
Don't let the excitement of purchasing a home cause you to overlook its condition. The experts at Stand By  will make sure that your dream home doesn't turn into a nightmare of repairs and remediation's.
New Construction
New Construction
Have you recently signed a contract to build a new home? In the midst of the excitement, don't forget to do your due diligence by ordering a new construction inspection from Stand By. Our certified inspectors can make sure that the construction is completed in a professional manner and done to code — and your expectations.
1 Year Warranty
1 Year Warranty
We perform a new-home warranty inspection four to six weeks before the builder's warranty expires, which is usually at the one-year mark of the home. Don't ignore this important time. It's about this time that problems will start to pop up that the builder must fix on his dime.
Foundation Mapping
Foundation Mapping
Do you have concerns that your foundation may be settling or that a floor is not level? Stand By can help you with our house foundation elevation mapping service.
Thermal Imaging
Thermal Imaging
Also called infrared testing, thermal imaging detects temperature variations inside the walls and ceiling of a home or building.
Pool & Spa
Pool & Spa
Pools and spas are the perfect backyard oasis for the hot summers in Texas, but they come with some risks. Stand By's #1 goal is to make sure you are aware of them and ensure no one gets hurt, or worse. Safety should be every inspector's first priority.
WDI Inspection
WDI Inspection
When it comes to protecting your home, remember that some intruders come from the inside! Don't let termites cause thousands of dollars of damage to your home.
Consulting & Problem Solving
Consulting & Problem Solving
You don't have to be in the process of buying or selling a home to get advice. At Stand By we want to help you make the right decisions. If you think you have a problem, contact us and we will figure out what needs to be done to ensure your home's safety and integrity.
Stucco / Exterior
Stucco / Exterior
The exterior of your home is what protects it from its #1 enemy, water! To ensure your home has a long life you need to keep the water out. Stand By knows where to look to make sure your home remains watertight.
Timely
Reporting
We take pride in writing your report in a timely manner. Reports are typically in your hands within 24 hours to start negotiating.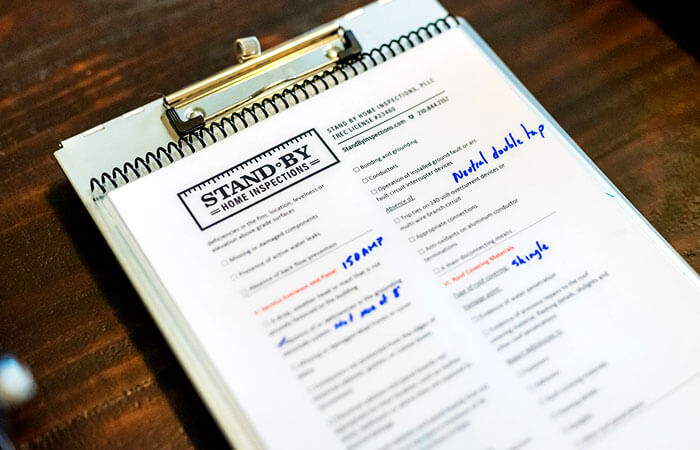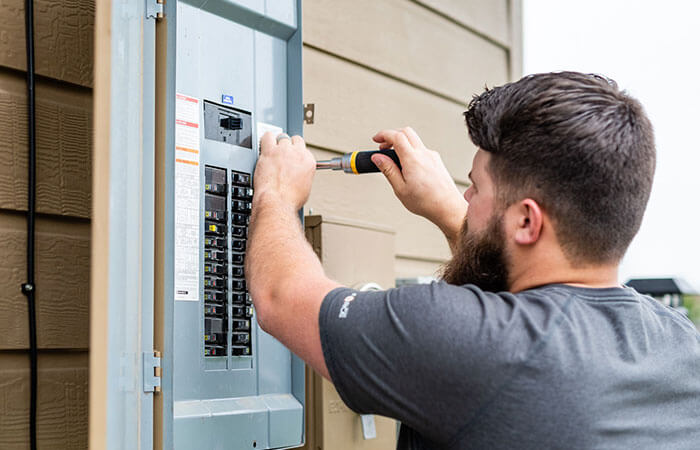 Standards
Of Practice
We proudly follow the Standard of Practice provided by the Texas Real Estate Commission.
Certifications